Kaye Communications,
(561) 392-5166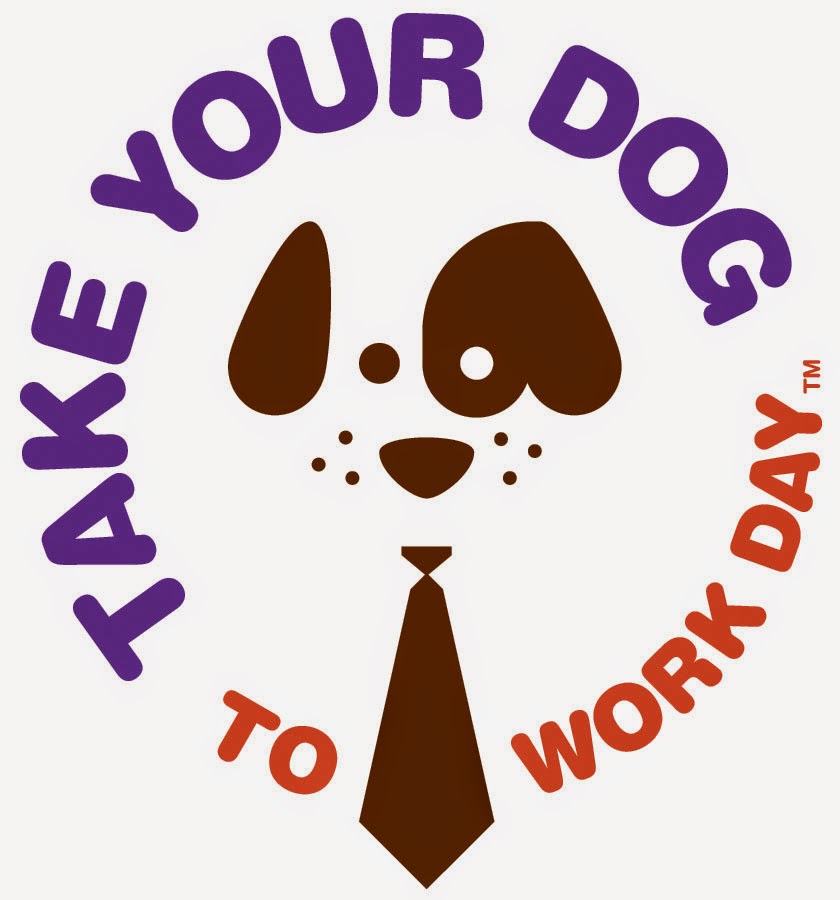 TRI-COUNTY ANIMAL RESCUE (TCAR) ENCOURAGES
LOCAL BUSINESSES AND ORGANIZATIONS
TO "WELCOME PAWS" FOR A GOOD CAUSE ON FRIDAY, JUNE 20TH
ON PET SITTERS INTERNATIONAL'S
16TH ANNUAL "TAKE YOUR DOG TO WORK DAY
®
"
As The Region's Largest 100% No Kill Nonprofit Rescue Center,
TCAR Is Bringing The International Initiative To Rally Businesses In "Boca & Beyond"
To Celebrate The Great Companionship of Dogs And Promote TCAR Adoptions
Boca Raton, FL (May 29, 2014) –
Tri-County Animal Rescue(TCAR), the region's largest 100% no-kill 501(c)3 animal rescue nonprofit, is taking the lead in Boca and beyond to encourage employers to open their doors to their employees' furry, four-legged best friends to join businesses worldwide in participating in the 16th annual celebration of Pet Sitters International's (PSI) "Take Your Dog To Work Day" (TYDTWDay®) and support TCAR through its programming. Established in 1999 by PSI, TYDTWDay is the one coveted day of the year when pet lovers around the globe take a break from "working likea dog to working with their dogs" to celebrate the great companions dogs make and to promote adoptions from local shelters, rescue groups and humane societies.
To participate, TCAR recommends a variety of spirited TYDTWDay fund and awareness-raising free-style activities that employers can best tailor to fit their own workplace, workforce, work shifts and budget. TCAR suggests that for employees to participate by bringing their dog(s) into the workplace on June 20th, employers collect either a small monetary donation (possibly incentivized with a company match) and/or an item from the TCAR "wish list".
TCAR suggests business free-style TYDTWDayprogramming can include an employer's choice of:
·
Onsite bake sales and silent auctions to benefit TCAR
·
Collection hubs for much needed everyday items on TCAR's wish list, such as paper towels,
cleaning products, 50-gallon black or clear trash bags, dog and cat beds, dog shampoo,
gift cards from Home Depot, PetsMart or PetCo
·
Onsite TCAR showcases of adoptable puppies and dogs
·
Canine photo and "tricks" contests
·
Pooch parades with themed awards
·
Pet Care "Lunch & Learns" on training and pet sitting tips, grooming, nutrition and exercise
TCAR encourages companies to actively share their "dog lovin'" passion and compassion with live streaming of their activities and TCAR "adoption" messaging on social media and website pages using hashtags #tricountyanimalrescue and #TYDTWD. Special "Paws Up" Business Canine Awards from TCAR will be presented to businesses that complete and submit a TCAR participation form posted on
www.tricountyanimalrescue.com
that includes their specific programming. Upon registration, the names of participating companies will be featured at TCAR throughout the month, on its website and included in news announcements and social media.
"We experience the joy of working with our furry friends every single day here at Tri-County," said TCAR Founder and Executive Director Suzi Goldsmith. "When companies support Tri-County during the TYDTWDay celebration, they not only provide an enjoyable perk for their employees—they also increase Tri-County's community outreach, raise funds and heighten awareness of the loving pets we have available for adoption who are looking for their 'furever home'."
Saving lives, one pet at a time, in Palm Beach, Broward, Dade and Martin counties and beyond, TCAR is a protective haven to thousands of abandoned, abused or neglected dogs and cats from other facilities in South Florida, Treasure Coast and as far as Sarasota, Alabama, Tennessee, Oklahoma and Louisiana. A top-rated animal rescue center that operates 100% on donations, TCAR has rescued more than 42,000 animals since its inception in 1996, offering homeless pets a welcoming forever home, either on campus or through carefully vetted adoptions that total more than 3,000 per year.
For updates on TCAR's celebration plans for Pet Sitters International's Take Your Dog To Work Day, visit
www.tricountyanimalrescue.com
, become a fan on Facebook and follow on Twitter. To participate, contact Kaye Communications PR & Marketing, TCAR's TYDTWDay Coordinator at
[email protected]
or 561-392-5166.
Located at 21287 Boca Rio Road, Boca Raton, Florida 33433, TCAR is open for adoptions during summer months until August 6th on Tuesdays, Thursdays, Fridays, Saturdays and Sundays from 10:00 a.m. to 4:00 p.m. For more information on TCAR, call (561) 482-8110.
About Pet Sitters International (PSI):
Pet Sitters International (PSI) is dedicated to educating professional pet sitters and promoting, supporting and recognizing excellence in pet sitting. Established in 1994, PSI is the world's largest educational association for professional pet sitters, representing more than 7,000 independent professional pet sitting businesses across the United States, Canada and abroad. For more information on Pet Sitters International's Take Your Dog To Work Day®, visit
www.takeyourdog.com
.