From Left: Dr. David Robbe (Education), Jerry Fedele (Healthcare), Emily Lilly (Civil Service), Jim & Arlene Sclafani (Private Sector), Marta Batmasian (Community Service)
IMMEDIATE RELEASE
Kaye Communications, Inc. 561-392-5166
THE ROTARY CLUB OF BOCA RATON
"MEET AND GREET" THE OPAL AWARD
HONOREES RECEPTION FOR SPONSORS
AND COMMITTEE RECENTLY HELD AT SPANISH RIVER LIBRARY
BOCA RATON, FL
(October
21
, 2010)—More than 50 OPAL Awards committee members, Rotary Club of Boca Raton Board Members, Sponsors, past OPAL honorees and 2011 OPAL honorees attended a "Meet and Greet" reception at Spanish River Library. The event was hosted by 2011 OPAL co-chairs Ingrid Fulmer and Neil Saffer and the OPAL Committee.
The OPAL honorees for 2011 will be Dr. David Robbe (Education), Jerry Fedele (Healthcare), Emily Lilly (Civil Service), Arlene & Jim Sclafani (Private Sector), Marta Batmasian (Community Service), and a new category Lifetime Achievement Award; Flossy Keesley as Outstanding People And Leaders in our community.
"This pre-gala event has become a tradition for our OPAL committee where we have the opportunity to introduce the honorees to the committee, sponsors and board and take photos to promote the event", noted Neil Saffer.
The evening included an overview presentation by
Rotary President, Alan Kaye, introductions of the honorees by Neil Saffer and examples by Ingrid Fulmer of how Rotary provides mentorship and scholarships for specific students in our community. All the food for the evening was donated by Jamie Gulden and her restaurant Set The Table. The wine was donated by Neil and Trisha Saffer.
The Rotary Club of Boca Raton 14th Annual OPAL (Outstanding People And Leaders) Awards Gala on Saturday, January 22, 2010 will take place at Boca Pointe Country Club. A red carpet "Hollywood Style Awards Show" will be the theme for the annual fundraiser with proceeds allocated for scholarships that will be awarded to local college bound students in need.
"We are repeating the very successful "chance to win" prize drawing as part of our fundraising efforts", noted 2010 OPAL co-chair and this year's President, Alan Kaye. Tickets are currently on sale and are selling briskly, offering some lucky person a chance to win one of three prizes
which include

$10,000 cash

, a piece of jewelry donated by Tiffany & Company and a third
prize
of

a fantastic two -night stay

for two, including

breakfast and spa services at the all new Boca Beach Club donated by the Boca Raton Resort & Club. A maximum of 365 tickets are to be sold. Funds raised will go to the Boca Raton Rotary Fund for OPAL scholarships. Those

who purchase two tickets at a

time will also

receive a $25 Gift Card graciously donated by Morton's The Steakhouse located at Boca Center.
"Last year we were sold out with a waiting list and we are very enthusiastic about the response we are receiving from our club and the community for this year's honorees," noted 2010 OPAL recipient and 2011 Co-Chair Ingrid Fulmer. Fulmer adds that "highlights of the evening will include a lavish three-course dinner, dancing to the live performances of Carl Padilla, a live auction by Neil Saffer, professional auctioneer and
the

OPAL Awards Presentation."
Current Community partners for the 2011 OPAL Awards include; All Star Engraving, The Duffey Law Firm, BB&T, Celebrity Cruises, Coca Cola, Ingrid & Fred Fulmer, HSBC Bank, Kaye Communications, Inc.,
Kaye Group/Commercial Real Estate, Flossy Keesley, Rosemary & Ben Krieger, Boca Color Graphics, Boca Raton Resort & Club, Boca Raton Magazine, Matrix Home Care, LLC., Miami Systems, General Contractors, Inc., Morton's The Steakhouse, Multi-Image Group, Mummaw Associates, Inc., Richman Advisors, Tiffany & Company, Yaakov Heller, Uncle Tai's, Zimmer Construction, Inc.
Providing college scholarships to worthy candidates has been the primary focus of the Rotary Club of Boca Raton
who have been

changing lives and building futures

for more than twenty years. In 2010, the club awarded four-year college scholarships (including a laptop computer stipend) to eight deserving local high school students. These scholarships assist worthy young men and women in our community in the pursuit of their dreams. Proceeds from the OPAL Gala will again provide scholarships and laptops for deserving Boca Raton area students.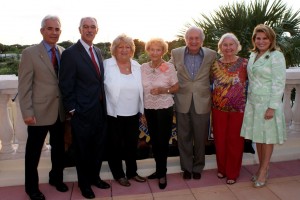 The Rotary Club of Boca Raton is a dedicated worldwide organization of business and professional leaders united to provide humanitarian service, encourage high ethical standards in all vocations, and help build goodwill and peace in the world. There are more than 1.2 million Rotarians worldwide belonging to 32,000 clubs in more than 200 countries and geographical areas. www.rotaryclubbocaraton.com
For more information about sponsorship and tickets, contact Deborah Freudenberg at 561-245-2541.