SKLAR FURNISHINGS RECEIVES  2014 OFFICE DEPOT LEADERSHIP IN GREENER PURCHASING AWARD: THE ONLY SMALL BUSINESS RECOGNIZED IN STATE OF FLORIDA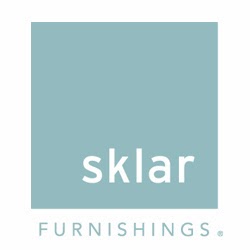 South Florida-based Sklar Furnishings– the only independent contemporary furniture showroom and design center of its kind in the region – was the only small business in the state of Florida to be recognized with a 2014 Office Depot Leadership In Greener Purchasing Award. Sklar was in good company, joining prominent fellow nationally ranked award winners this year in a variety of categories that included the City of Chicago, TD Bank, JM Family Enterprises, Memorial Sloan-Kettering Cancer Center, University of Michigan and the Miami Heat.
The Office Depot Leadership In Greener Purchasing Award program annually recognizes no more than 30 organizations throughout the U.S. out of thousands evaluated.  Sklar Furnishings Co-Owner Rick Howard received the honor at an awards dinner at The Addison that concluded the Office Depot Leadership in Greener Purchasing Summit that was held at Office Depot global headquarters. Opening with a keynote address by U.S. Green Building Council Founder David Gottfried, the day-long program, conceived to promote and recognize leadership in environmentally preferable purchasing and share best practices in the fast evolving area, included educational sessions on sustainability, a panel on supplier diversity, and an expo showcasing the latest greener products and solutions from diverse suppliers.
Sklar Furnishings Is Committed To Lead As A Responsible Citizen and Tenant of the Planet
"We are so very honored to be recognized by Office Depot along with major corporate, education, municipality, healthcare and professional sports leaders that are making outstanding strides in sustainability," adds Sklar Co-Owner Rick Howard, who is also president of the North American Home Furnishings Association that champions the independent home furnishings retailer — the nation's largest organization devoted specifically to the needs and interests of home furnishings retailers, with more than 1,800 members representing more than 7,000 storefronts across all 50 states and several foreign countries. "Our team at Sklar knows that to truly be effective, environmental awareness, advocacy and ultimately engagement must be a continuous year 'round mission."
Respected as an industry leader in green advocacy, Sklar 'leads by example' in forging of furniture alliances around the globe with designers and manufacturers that share its strong commitment to the environment. Its sustainability best practice efforts started with joining the Sustainable Furnishings Council, a nonprofit balance coalition of industry players founded at High Point, NC that promotes sustainable practices among manufacturers, retailers, and consumers alike. As a result, Sklar does its part both in business operations of being as eco-efficient as possible and community events such as its recent 'All That's Green' Sunday to raise awareness and encourage reductions in carbon emission, waste stream pollutants,       un-recyclable content and primary materials from unsustainable sources.
"As a year 'round citizen and tenant of the planet, we at Sklar Furnishings pledge to continually work toward becoming 'greener'," reports Sklar Co-Owner Pat Howard. "Going beyond the obvious best practices, our company partners in creating forests via the National Forest Initiative by donating a tree to one of Florida's four natural forests for each purchase of a wood product."
Rick and Pat are pleased to report that a significant array of Sklar vendors are also responsible stewards of the planet, such as American Leather, Huppé, Jesse Furniture, Tonelli Design, Copeland Furniture, Phillips Furniture. All of Sklar's leather line tanneries now use the eco-friendly method, all wood manufacturers use water-based stains, and several vendors offer selections of organic cottons, and several of its rug vendors use scraps from other industries (i.e. silk tie remnants, nylon hosiery wastes).  In addition, Sklar features many design applications in glass – from tabletops and shelving to art and accessories – that in itself is "green".
Sklar Furnishings is open seven days a week: Monday-Saturday, 10 a.m. to 6 p.m.;
Sundays 12 Noon to 6 p.m., and evenings by appointment. The 22,000-square-foot center is located at 6300 North Federal Highway, Boca Raton, FL 33487. For more information on its furniture and accessory lines, visit sklarfurnishings.com or call (561) 862-0800.
About Sklar Furnishings
Complete with a full team of credentialed home and office designers and space planners, Sklar provides high levels of design and service with customization at the foundation of its philosophy. As an industry leader committed to "Your Space, Your Lifestyle, Your Choice," Sklar works with selected high-end furniture, accessory and lighting suppliers from North America, Italy, Scandinavia and the Far East to offer customers maximum freedom in expressing their personal style by specifying the exact color, fabric, wood finish, shape and size of their furnishings. From sofas to dining tables, chairs and wall units, clients can literally design themselves by choosing the colors, finishes, fabrics, size and configurations to fit their requirements.  Also committed to being a good neighbor, Sklar works to make a positive difference in its immediate community and beyond while being a good steward to the planet in its day-to-day operations and personally, in its team's personal lives.