A sold-out crowd of more than 300 civic, business and community leaders filled the Club at Boca Pointe to celebrate the community accomplishments of six 2011 Rotary Club of Boca Raton OPAL Award honorees as Outstanding People And Leaders in Boca Raton. The event raised $142,000 net to be used for the Club's granting of college scholarships and presentation of laptops to deserving local high school students in the Boca Raton community.
2011 OPAL Award recipients recognized for focus in time, energy and ambitions to make their community a better place in which to live, work and play were Dr. David Robbe, Teacher/Coach of Boca Raton Community High School (Education); Jerry Fedele, CEO of Boca Raton Regional Hospital (Healthcare); Emily Lilly, City of Boca Raton's Community Resources and Affairs Specialist (Civil Service); Jim & Arlene Sclafani, Founders/Owners of Multi Image Group (Private Sector); and Marta Batmasian Co-Founder Investments Limited/PROPEL (Community Service). Florence "Flossy" Keesely was presented the Lifetime Achievement Award. Each honoree was presented a signature marble and brass award, with the OPAL icon and engraved plaque that recognized the "commitment they have made and continue to make to the community".
Notable guests included prior OPAL Award recipients: City of Boca Raton Mayor Susan Whelchel, Countess Henrietta De Hoernle, Dr. Ira Gelb, Michael Kaufman, Rosemary and Ben Krieger, Dr. Geoff McKee and Ingrid Fulmer who served as this year's Co-Chair, and Rotary International District Governor Louis Venuti.
"It is truly gratifying to have such an impressive group of community leaders and advocates in attendance for this important annual event that has afforded the Rotary Club of Boca Raton the ability to grant scholarships to so many who deserve a good start on fulfilling their dreams," said Ingrid Fulmer.
Co-chair and live auctioneer Neil Saffer added that "Event success does not just happen. It takes the hard work and dedication of a passionate committee and tireless teamwork of Rotarians who put Rotary's motto 'service above self' into perpetual action."
A highlight of the evening was the chance to win $10,000 that included a second place prize of a two-night stay and spa visit at the Boca Beach Club donated by the Boca Raton Resort & Club."
Focusing on "Changing Lives and Building Futures" through college scholarships to worthy candidates has been the primary mission of the Rotary Club of Boca Raton for more than 20 years. In 2010, the club awarded four- year college scholarships (including a laptop computer stipend) to local high school students from monies raised from the proceeds from the O.P.A.L. Gala and the Club's annual Future Stars Performing Arts Competition. Set to once again open the Festival of the Arts BOCA 2011 program, this year's Future Stars event will be held Friday, March 4, 2011 at 7 p.m. at the Count De Hoernle Amphitheater in Mizner Park.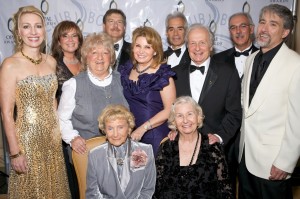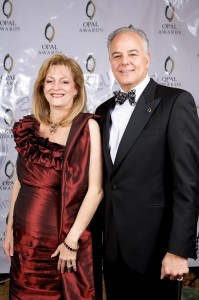 The Rotary Club of Boca Raton is part of Rotary International, a worldwide organization of business and professional leaders united to provide humanitarian service, encourage high ethical standards in all vocations, and help build goodwill and peace in the world. There are more than 1.2 million Rotarians worldwide belonging to 32,000 clubs in more than 200 countries and geographical areas.