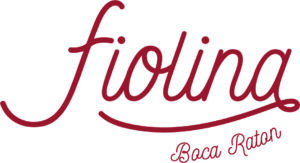 Internationally renowned Founder and Michelin Star Chef Fabio Trabocchi of Fabio Trabocchi Restaurants (FTR) will expand his culinary footprint with the debut of Fiolina Pasta House Boca Raton this fall.  Located at the highly anticipated Restaurant Row, FTR's newest eatery was inspired by Chef Trabocchi's award-winning Sfoglina restaurant concept in Washington, D.C.
Set to redefine neighborhood Italian restaurant dining in South Florida, guests at Fiolina Pasta House Boca Raton will enjoy a hearty, diversified menu of modern Italian cuisine influenced by neighborhood locales in Bologna, Rome, Le Marche, Abruzzo, the Amalfi Coast, and a full-bar and wine service.  As an authentic pasta house, the centerpiece of Fiolina will be its glass-enclosed exhibition kitchen where guests will observe artisan pastaios (pasta makers) at work, hand-rolling sheets and sculpting various shapes of pasta to be served daily.
With unwavering commitment to sourcing ingredients from the best local farms, fisheries, meat and chicken purveyors and Italian goods suppliers, the menu will feature individual and family-style offerings.  In addition to pasta dishes, there will fresh baked breads, soups, salads, antipasti, charcuterie, as well as seafood, meat and chicken entrees and desserts. While classic cocktails will be served, Fiolina's bars will also feature handcrafted seasonal specialty cocktails that change throughout the year.
Created by the global hospitality design and branding studio EDG Design, the whimsical and airy design is inspired by the craft of impassioned master pasta makers of Italy — today its cultural icons — who carry on the tradition. The restaurant will feature a distinctive ambiance in each area, from cozy and warm in the dining lounge enclave to the excitement and energetic colors in the main dining room. Its captivating open exhibition-style pasta room will allow guests to savor the sights and sounds of artisan experts at work preparing fresh, handmade spaghetti, linguine, fettuccini, tortellini, ravioli and gnocchi.
Construction has begun on the 7,000-square-foot Fiolina Pasta House that will feature a main dining room; lounge dining; a pasta room; show kitchen with counter dining; an open Mozzarella Bar Kitchen, charcuterie station and wine room; an indoor bar  with counter seating and televisions, and a private dining room for 12 guests. The 1,500-square-foot outdoor terrace features its own bar with counter seating.
"While memorable food and exceptional service will be the core draw, Fiolina Pasta House
will be much, much more," shared Trabocchi. "It will be the place where you will always
find a sense of community, and everyday life celebrations happen." Demonstrating his own personal commitment to South Florida, Trabocchi is looking forward to soon relocating his family to Boca Raton — where he and his wife first met — and becoming an active, integral part of the community.
Headquartered in Washington, D.C., Trabocchi added that FTR always strives to be an "employer of choice" within the markets it serves, which includes Miami, FL; Washington, D.C.; and Arlington, VA. He anticipates Fiolina Pasta House Boca Raton will generate 80 jobs. These include management, culinary, beverage, host, and server positions.
Established in 2011, FTR has become one of the preeminent restaurant groups in the world. Its culinary collection currently includes Fiola; Fiola Miami; Fiola Mare, an Italian seafood restaurant at Washington Harbor on the Georgetown waterfront; Del Mar, a fine-dining Spanish restaurant located at The Wharf on Washington, D.C.'s southwest waterfront; and Sfoglina, a neighborhood pasta house with three restaurants located in the Washington, D.C. area.
Fiolina Pasta House Boca Raton, located at 5355 Town Center Road, Boca Raton, FL 33486 (across the street from Town Center at Boca Raton), will open in Fall 2023. For more information, menu, restaurant opening news and employment opportunities, visit fabiotrabocchi.com or email FiolinaBoca@fabiotrabocchi.com.