Media Contact:
Bonnie Kaye, Kaye Communications
561-756-3099-cell; 561-392-5166-office
bkaye@kcompr.com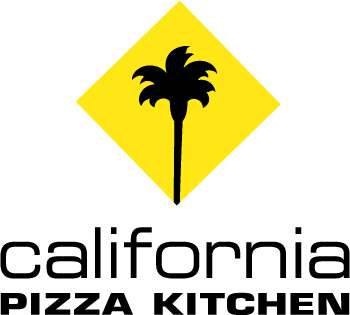 FORT LAUDERDALE CALIFORNIA PIZZA KITCHEN UNVEILS
RECIPE FOR REIMAGINATION WITH COMPLETE REMODEL AND ENHANCED MENU OFFERINGS 
A reimagined California Pizza Kitchen is reflected in every detail, from décor and design
to new dining and bar with an outdoor patio, new hand-tossed California-style pizzas, innovative cocktails, wine flights and Wine on Tap 
FORT LAUDERDALE, FL (1/8/14)— California Pizza Kitchen (CPK), the authority on California-style pizza and an industry leader in creative dining, today announced the completion of its newly reimagined Fort Lauderdale location on Wednesday, January 8, 2014.  California Pizza Kitchen's Recipe for Reimagination features a complete interior redesign with a new bar and outdoor patio, new hand-tossed California-style pizzas and innovative, California-themed cocktail and wine selections.
"We have been anxiously waiting to introduce our reimagined restaurant in Fort Lauderdale, and we hope that it will inspire guests and remind them about what made them fall in love with California Pizza Kitchen in the first place. We are going back to our California roots to provide an authentic, elevated-yet-relaxed atmosphere for casual diners, families and foodies alike," said California Pizza Kitchen CEO, G.J. Hart
The 5,981-square-foot Fort Lauderdale restaurant now seats 182 total guests in a redesigned communal space that includes new 8- and 10-seat family-style tables, as well as comfortable booths. An added bar area has a counter which seats 13 with additional bar and regular height tables. California Pizza Kitchen's traditional pizza counter, which now seats 16, continues to be a focal point, giving guests the opportunity to interact with the Pizza Chefs and watch them as they hand-stretch and toss California Pizza Kitchen's new hand-tossed pizza dough.
The new look was developed with sustainability in mind and California's environmental roots are evident in the use of unfinished, reclaimed wood both inside and outside of the restaurant, offering a casual but refined feel that is very warm in color. LED lighting is used throughout the space.
The reimagined menu features a wide selection of signature flatbreads with new ingredients and flavor combinations, including a new spicy fennel sausage, two different types of pepperoni, fresh mozzarella, hand crumbled wild Greek oregano, freshly torn basil and more.
In addition to the main dining area, a new 325-square-foot bar patio offers an intimate, lounge-style atmosphere which seats up to 21 people. Guests can order from the full restaurant menu and enjoy an extensive selection of signature cocktails, including the "Coconut Kaffir Cooler," made with Hangar 1 Mandarin Blossom Vodka, Perfect Purée Coconut and Kaffir Lime Leaves; and a "Strawberry Basil Martini" made with VeeV Acaí Spirit, Perfect Purée Strawberry and fresh agave sour. There are also three wine flight options, each with three, three-ounce glasses from the menu; and this location is introducing Wine on Tap, which utilizes reusable stainless steel containers, eliminating waste and maintaining quality from grape to glass.
From 3-5 p.m. and 8:30 p.m.-close, Monday through Thursday, the bar will offer an appetizer and drink menu with special prices on cocktails, wine, beer and select appetizers and small plates such as Spicy Chicken Tinga Quesadilla, White Corn Guacamole + Chips and Asparagus & Arugula Salad.
About California Pizza Kitchen
Born in Beverly Hills in 1985, California Pizza Kitchen (CPK) is a leader in authentic California-style cuisine and is widely known for its innovative menu items. California Pizza Kitchen provides a range of California-inspired dishes, from signature hand-tossed and hearth-baked pizzas, to imaginative salads, pastas, entrées, soups, sandwiches and cocktails. A Southern California classic, CPK incites international cravings in more than 11 different countries. For more information on California Pizza Kitchen visit cpk.com. Follow us on Twitter @calpizzakitchen, like us on Facebook at www.facebook.com/californiapizzakitchen and stay connected through http://instagram.com/californiapizzakitchen (#cpknextchapter).
###
"Recipe for Reimagination" Video Slideshow – https://www.youtube.com/watch?v=ywTdzfNp9Sw&feature=youtu.be
Media Talk, Taste & Tour Photo Gallery — https://www.dropbox.com/sh/vgfy6bprkxjgalx/2yYVTlgue6