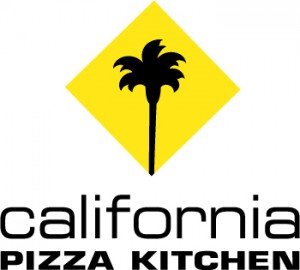 CPK'S Next Chapter Is Reflected in Every Detail
of New Prototype
From Redesigned Pizza Counter,
Celebrated Return of Hand-Tossed California-Style Pizzas,
Innovative Beverage Offerings
Including New Signature Cocktails and Flights of Wine
LOS ANGELES (December 3, 2012)—California Pizza Kitchen (CPK), the authority on California-style pizza and creator of the Original BBQ Chicken Pizza, opened its new flagship restaurant today at Sawgrass Mills in Sunrise, FL, officially unveiling the company's new physical space, repositioning of its iconic pizza hearth and new beverage offerings. According to CPK CEO G.J. Hart, the new 5,390-square-foot venue with a 1,000-square-foot wraparound patio with outdoor couch and lounge seating "brings CPK back to its roots as a company that embraces all the things that made it what it is—beginning with California creativity."
CPK Brings California Creativity to Every Meal
"
Being 'Californian' is not about a place; it's a mindset," noted Hart. "California has never really followed the rules. Thus we are constantly experimenting and trying new things."
With its new 'reimagined' concept demonstrated at its new flagship restaurant in Sawgrass Mills, California Pizza Kitchen plans to bring a stronger California infusion to locations throughout the country and continue to serve up a fresh, hip, energetic, interactive atmosphere for its guests.
At the new restaurant, guests will notice a totally re-created communal space with flexible, less structured indoor seating, including a family-style table seating 16, versus traditional fixed built-in booths. Other new seating options include a large social-styled bar near the entrance or an outdoor terrace fitted with comfortable lounge seating areas and fire pits. California Pizza Kitchen's traditional pizza counter has been re-designed to make the hearth an even bigger focal point, giving guests the opportunity to interact with CPK's pizza chefs and watch them at work as they now hand-stretch and toss CPK's signature pizza dough.
California's notable environmental roots are evident in CPK's use of unfinished reclaimed wood in and outside of the restaurant. Trestlewood planks salvaged from the Great Salt Lake railroad trestle don the entrance and patio walls. Reclaimed solid Timber Oak Planks reused from old barn timbers throughout America, and painstakingly refurbished to retain knot holes, hand-tooling marks, nail holes, and other character marks flank the bar and Herringbone walls. Tables are made of salvaged solid American White Oak rough sawn wood with natural knot holes, variations and other character marks.
"The reclaimed wood offers a casual, but refined feel," noted Hart. "Very warm in color."
To further transport California into the South Florida locale, a gallery of canvases fills a large wall with black and white photos of California interspersed with full-color photographs of favorite local spots.
Taking The Menu To The Next Level: Surprising, Eyebrow Raising, Smile Making
"Food isn't meant to be timeless, it should be surprising yet accessible," noted California Pizza Kitchen Senior Vice President of Culinary Innovation Brian Sullivan. "California Pizza Kitchen put California pizza on the map, and forever changed the way people thought about pizza because being Californian means daring to re-imagine the norm—to discover something new. The perfect dish should raise an eyebrow and make you smile."
CPK's authentic California approach to cooking and dining means creating interesting, freshly-made items prepared with high quality ingredients and uncomplicated pairings (flavors, dishes, beverages). Its new menu and beverage offerings have been designed to encourage guests to go on culinary adventures including three wine flight options: Keep Calm and Chardonnay, California Reds and Adventurous, each allowing guests to experience three, 3-ounce glasses of different wines from the menu. Eight signature cocktails are also being introduced including "Route 1," made with Hangar 1 Mandarin Blosson Vodka and 1800 Silver Tequila and a Strawberry Basil Martini made with VeeV Acai Spirt, Perfect Puree Strawberry and fresh agave sour.
"We want our guests to be as inspired by food as we are," added Sullivan. "We believe that great meals start with great people—people who have passion for creating the best dining experience possible. At our core, we're passionate about creating meals that you can't find anywhere else. We embrace culinary traditions—but we're always looking for ways to make them new, which means bolder and unexpected ingredients and flavors."
The Guest Experience Moving Forward
"While some of the new concept elements have been tested in other CPK locations, this new flagship restaurant features a comprehensive demonstration of what's in store for guests in the company's next chapter," added Hart. "Based on layout and building specifications of other CPK locations, we will be incorporating elements of the new design where we can."
The new flagship, the seventh full-service CPK in South Florida, will open with its location at Sawgrass Mills Mall in The Oasis, across from Nordstrom Rack at 2610 Sawgrass Mills Circle, Sunrise, FL 33323. Operating hours (including curbside take-out with designated reserved parking) are Sunday: 10 a.m.-9 p.m.; Monday-Thursday: 11 a.m. -11 p.m.; Friday and Saturday: 11 a.m.-12 midnight. For more information, call (954) 465-2041; fax number for take orders is (954) 845-1192.
About California Pizza Kitchen
Born in Beverly Hills in 1985, California Pizza Kitchen (CPK) is a leader in authentic California style cuisine and is widely known for its innovative menu items. California Pizza Kitchen provides a range of creative dishes, from signature California-style hearth-baked pizzas, creative salads, pastas, soups and sandwiches. A SoCal classic, CPK incites international cravings in over 10 different countries. For more information on California Pizza Kitchen visit
www.cpk.com
. Follow them on Twitter
@calpizzakitchen
and like on Facebook at
www.facebook.com/californiapizzakitchen
.
Bonnie Kaye, Kaye Communications, Inc.