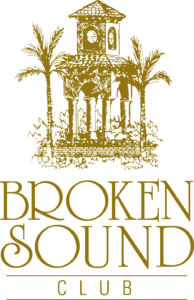 Those Living in a Five-Mile Radius are Invited to Come Out in Their Own Front Yards
to Join the Club Salute to
Heroes Providing Crisis Leadership, Expertise and Essential Services
BOCA RATON, FL (March 30, 2020) — In appreciation for city and county leadership and all those who are on the frontlines helping to heal and save lives through the COVID-19 crisis, Broken Sound Club (BSC) will be illuminating the sky and its clubhouse tonight from  8 p.m. to 10 p.m. as all Club members come out in front of their homes to rally a collective three-minute applause. BSC members invite area residents in a five-mile radius to step out in their own front yards to join the Club in tonight's sweeping searchlight tribute that will continue at the same time each night for two weeks concluding on Sunday, April 12.
All is done to show respect, praise and adoration for those persevering through this unprecedented health crisis here, throughout the country and around the globe, ranging from the highest levels of healthcare, science, medical supply, testing lab organizations to everyone on teams throughout their operations.  These include physicians, nurses, lab techs and maintenance teams; police; EMT teams and firefighters; government agencies, sanitation and maintenance personnel, national guard troops; truckers; pharmacies, grocery store and restaurant personnel; nonprofit workers, volunteers and news media.
"We at Broken Sound Club are joining the great cities throughout Europe that are lighting up their communities as a bright beacon of hope and gratitude for those working 'round the clock at their own self-sacrifice to heal, save and protect lives," shared BSC General Manager and Chief Operating Officer John Crean on behalf of the BSC President Eric Bershad and the Club's Board of Governors. "We wanted to provide a way to come together as a club community while well-distanced, and the 'front porch' applause plan is the ideal way to 'sound' our message and inspire others to join us. We encourage everyone to be as loud as possible in their personal participation, which can include beeping car horns and cheering."
Broken Sound Club is located at 2401 Willow Springs Drive, Boca Raton, Fla. For more information visit: www.brokensoundclub.org.
#   #   #