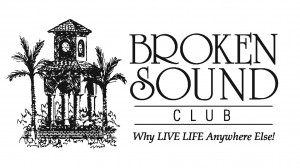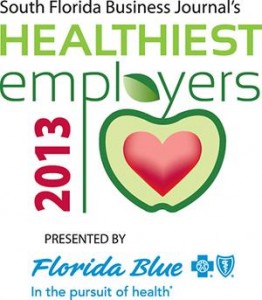 The Only Private Golf & Country Club on SFBJ's 2013 Line-Up
Also Recently Named One of "America's Healthiest Clubs",
Scoring The Highest Overall Private Club Rating To Date
In The Nationwide Competition's History
BOCA RATON, FL (May 7, 2013) —
Broken Sound Club — a 5-Star Platinum Club of America — has been named as a finalist for the South Florida Business Journal's (SFBJ) 2013 Healthiest Employers Award. The recognition comes within weeks of the Club being named one of "America's Healthiest Clubs", scoring the highest overall private club rating in the nation to date in the nationwide competition by the club industry's premier wellness expert Prevo Health Solutions, and being named a Distinguished Emerald Club by Boardroom Magazine.
Presented by

Florida Blue, the SFBJ's award program recognizes companies in the tri-county area that incorporate healthy practices in their workplaces. Award winners will be announced at a luncheon on June 6th at the Hyatt Regency Pier

Sixty-Six

, 2301 S.E. 17th St. Causeway in Fort Lauderdale.
Broken Sound Club, which opened a new freestanding, fully staffed 38,000-square-foot spa and fitness center last month, has 400 employees. It is one of five finalists in the 100-499 employees category along with After Hours Pediatrics, City of Tamarac, Gunster and Weatherby Healthcare.
When the "America's Healthiest Clubs" recognition was announced last month by Prevo Health Solutions — experts in workplace wellness and member recruitment and retention — its founder and president Rick Ladendorf noted that a "singular stand out" Prevo's evaluation team observed and recognized as what sets Broken Sound apart from other clubs nationwide is the Club's use of a third-party, online, incentive-based Wellness Program. The program tracks and manages employee participation in activities, education, challenges and, most importantly, it encourages everyone to achieve their fitness goals, all while at work.
"So far, Broken Sound is the only club in the nation we have evaluated that has licensed a third-party wellness platform to maximize employee engagement and participation," reported Ladendorf. Broken Sound employees begin by taking an online Health Risk Assessment that is followed by a prescriptive, personal and integrated program that includes a daily to-do list, meal plans, fitness programs and an integrated health coaching module.
The recognition was awarded by Prevo Health Solutions, the executive producer of "America's Healthiest Clubs", the club industry's only wellness rating system and recognition for a healthy environment achieved via a distinguished third-party validation. Its mission is to improve the overall health of the private club industry through education and sharing of best practices. The Prevo team consists of health professionals, certified nutrition and fitness experts, workplace wellness gurus and engagement specialists who know how to inspire and engage people to eat wise and exercise.
"We at Broken Sound Club pride ourselves in being trailblazers in the club industry on many levels, with a significant priority on building a healthy staff and environment," said

John

Crean, CCE, the

Club's General Manager

and Chief Operating Officer. "We are honored to be recognized by Florida Blue and South Florida Business Journal, knowing their evaluation process is a serious assessment that identifies Broken Sound as a leading employer in demonstrating the core values of health and wellness, the key factors in maintaining an energized team for delivering exemplary member service."
Crean noted that the Grand Opening of the new 38,000-square-foot spa and fitness facility this April has been met with overwhelming positivity and rave reviews by both club members and the community. Named "Moonstone", the spa was conceptualized by Peacock + Lewis Architects, constructed by The Weitz Company, and treatment concepts and protocols, product selection, and operational fluidity created by American Leisure that has developed and managed spa programs for the Spa at Fisher Island, Spa at Williams Island in North Miami, The Spa at the landmark Plaza Athenee, NYC and Setai Club & Spa, Wall Street.
To offer a diverse menu of services and treatments, American Leisure has created signature massages, facials and wraps using cutting-edge esthetics equipment for women as well as a special "men's only" spa treatment and services menu that includes traditional barber service and manicure and pedicure options. For women, there is a salon with stylist, a hair blow dry bar and manicure and pedicure treatments. Also featured is the Blend Bar Mix Station, where every guest can design and create their own exfoliating Body Scrub and Whipped Body Crème using all natural, vitamin-rich grape seed oil-based ingredients and high quality aroma oils for the ultimate handcrafted body product. A choice of six aromas is available at the Blend Bar, including the signature Broken Sound Silk made with Lemongrass and Eucalyptus.
Just outside the door of the spa is the members' new fitness center that offers the latest in fitness equipment, scheduled aerobics classes and by-appointment private training sessions, a dedicated Pilates area, and a state-of-the art spin room with interactive video that would rival any area residential community spa.
For more information on Broken Sound Club, its residential villages, and club membership program, visit BrokenSoundClub.org or facebook.com/brokensoundlivingor contact Maureen Schreiber, Director of Membership at (561) 241-6820 or Maureen_Schreiber@BrokenSoundClub.Org.
About Broken Sound Club:
Whatever one's passion or interest…their active enviable home life, business life, sporting life, and sociallife complement each other perfectly at Broken Sound Club. Known as the "friendly" club for its signature blend of warmth, elegance and genuine hospitality, this award-winning private gated golf and country club community offers a choice of 27 lushly landscaped intimate residential villages, each with its own character. All are just minutes away from its main clubhouse with indoor and outdoor dining, two Audubon Sanctuary certified signature golf courses (one host to the PGA Champions Tour season opener), a new two-acre $6 million poolscape with bistro, a new $7 million 38,000-square-foot spa and fitness center, and 23 tennis courts. This5-Star Platinum Club of America is conveniently close to two international airports, and just a few miles from the private Boca Raton Executive Airport, Boca's burgeoning Class A office parks and vibrant Downtown, pristine beaches, A-rated public and award-winning private schools, two universities, sports arenas and stadiums, and an exciting world of shopping, dining, art and culture, recreation, and nightlife.