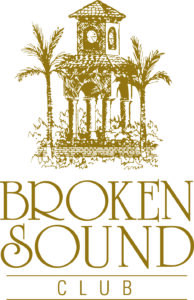 Black-Tie Gala to Benefit Jewish Federation of South Palm Beach County
BOCA RATON, Fla. (December 12, 2018)—Commemorating the 15th year of hosting its own annual fundraiser to benefit the Jewish Federation of South Palm Beach County, the Broken Sound Club (BSC) membership will honor the Club's Chief Operating Officer/General Manager John Crean. The black-tie gala will be held on Thursday, January 31, 2019, at 6 p.m. in the main clubhouse at 2401 Willow Springs Drive,
Boca Raton, Fla.
Anticipated to break records this year in the number of guests and funds raised, the evening will feature a themed program that will trace Crean's personal history back to his roots in Ireland, his hospitality career that brought him to America in 1990 (first to Lawrence Beach Club, then Muttontown Country and now Broken Sound Club, Boca Raton), his BSC and industry leadership, and mostly his support and advocacy of the Jewish community. Since 2003, when Broken Sound Club membership first hosted its own club fundraiser to benefit the Jewish Federation of South Palm Beach County, Crean supported membership's passion for this critical mission and its impact by generously committing the venue, staff and resources.
The co-chairs for the evening are Jeannie and Marty Epstein, Judy and Nate Metzger, and Kate and Sam Sidewater.  Forty additional club members make up the host committee.
"We are proud to shine the spotlight on John Crean this year for his appreciation and embrace of diversity, passion for community and stellar personal and professional achievements," noted Event Co-Chair Judy Metzger. "This is the first time in 15 years that our Club fundraiser has had an honoree and it is most fitting that it will be John Crean."
Event Co-Chair Jeannie Epstein adds that "John has never forgotten his roots and the immense opportunity that he has been afforded to him in America which he views as an inspiring, open-hearted melting pot of so many cultures and nationalities."
Crean said he is humbled by the honor. "When you truly look at the rich fabric of America, Boca Raton and Broken Sound Club, in particular, we all share more in common than we don't, and the Jewish Federation of South Palm Beach County encourages and promotes that sense of community and advocacy. As an immigrant from Ireland who came to this country as those who once entered through Ellis Island seeking a better life, I am deeply honored to be recognized by Broken Sound Club members as they raise funds to continue to 'strengthen the foundation of the Jewish community and build its collective future'."
Co-chair Kate Sidewater shared there is yet another "first" for this annual members event. "Because of John Crean's leadership, relationships and widespread support and advocacy of City of Boca as a great place in which to live, work, play, learn and visit, the host committee has opened up this traditionally private event to the beyond club membership, to the community-at-large. We encourage all those who worked alongside John in 'building a better community' should join in saluting him while benefitting a leader in community services."
From its 100-acre campus in West Boca, the Jewish Federation of South Palm Beach County connects the Jewish community. Together, with its beneficiary agencies, the nonprofit takes care of those in need and advocates for the vulnerable who cannot advocate for themselves — to live a life with dignity and respect. It works together to build a dynamic Jewish future at home, in Israel and around the world. The nonprofit inspires a passion for learning, responsibility and community. Together, the Federation and its agencies innovate, ideate, and celebrate. A gift to the Federation provides nourishment, expands educational horizons, and supports its brothers and sisters in Israel.
Tickets for the gala are $400 per person, which includes reception, dinner, and donations to the Jewish Federation of South Palm Beach County. To purchase tickets call 561-241-6877. To become a table or event sponsor or make a donation in honor of John Crean, contact Cathy Grana, cgrana@brokensoundclub.org, 561-241-6837.
#  #  #