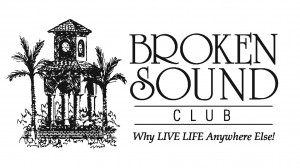 The Current Palm Beach County Woman's Golf Association Champion
and the Broken Sound Woman's Champion,
Feinberg was the only Floridian on the USA Women's Masters Golf Team
BOCA RATON, Fla. (August 19, 2013)
– Broken Sound Club member Nancy Jo Feinberg who is the current Palm Beach County Woman's Golf Association Champion and the Broken Sound Club Woman's champion won the gold this summer in the 19th Israeli Maccabiah games as part of USA's Women's Masters Golf Team at the Maccabiah Games. The third largest international sport competition in the world after the Olympics and the Pan American Games, the 2013 Maccabiah games drew more than 9,000 athletes from around the globe as well as tens of thousands of fans at a diverse roster of sporting events.
In addition to golf, Maccabiah competitions included, but were not limited to cycling, swimming, equestrian, baseball, basketball, gymnastics, ice hockey, karate, rowing, rugby, tennis and track and field. Delegations represented included Israel, North America (USA, Canada), Europe (including Scotland, Switzerland, Germany, Bosnia, Spain, Ukraine), Latin America, Asia/Pacfic (including Hong Kong, Australia, India, Japan) and Africa.
Feinberg was overwhelmed when she walked with the USA Team into was the "biggest party in the history of the Maccabiah games", with more than 20,000 exuberant spectators, participants, and VIPs filling Teddy Stadium in Jerusalem to attend the for opening ceremonies.
"It was an amazing thrill and privilege to represent the USA in the Maccabiah games," Nancy Jo Feinberg. "There were thousands of athletes from over 60 countries, and when I got there and saw and felt the scope of the event at opening ceremonies, I was just overwhelmed. When I thought about the logistics of executing the Maccabiah, it was just mind-boggling."
What Feinberg said she found most inspirational was that while she and her husband had been to Israel once before, it was seeing the transforming effect on the participants who were there (and competing) in Israel for first time.
"The young athletes and those who had never been there before went on an 'Israel Connect' program preceding the Games," she shared. "Their reactions were infectious. It really made me proud to be Jewish and so welcomed in Israel."
When asked why did she choose to compete in the international event… she quickly responds with "Wow!  Why not?  What an honor!  I love the challenge of competitive golf and the opportunity to represent my country in the Maccabiah games. It was like a dream; just thinking about me…as part of the Maccabiah games. I certainly knew what they were.  I just never dreamed I could be a participant."
To represent the USA, there was a qualifying tournament that Nancy Jo said she missed.  But when an original team member had to bow out, she was asked to replace her.
She said she assumes it was her credentials as Palm Beach County Women's Golf Association Champion and Broken Sound Club Champion were probably influential in her selection.  There was also a financial commitment to be part of the five-member team at the competition for which the lowest three scores were used for each team.
"With my nerves under some control I did manage to be one of the low three on our team so I really was proud of that," added Feinberg who says practice makes perfect, playing several times weekly at her home courses, Broken Sound Club's Club Course and The Old Course that is home to the first full-field tournament on the annual PGA Champions Tour with all three championship rounds broadcast internationally on the Golf Channel.
"While we played very, very well, I was really surprised when we learned we won the gold," added Feinberg who said she wasn't focused on winning a medal at all, just wanted to play good golf and not embarrass herself with nervous, silly golf mistakes. "I've played in international golf competitions before and knew that if I thought about the event itself, I would be in trouble. I needed to focus only on the golf course and my game.  The rest would take care of itself."
She noted that "Of course, it is always easier said than done, especially the first day when I stepped up to the 1st tee and the starter – microphone in hand and a crowd watching – announced my name and country. It builds your pride and tests your nerves to the max."
Scott Feller, Director of Golf at Broken Sound's Club Course reports that "Club members take their golf very seriously", and Nancy Jo is a "rock star champion". John Skaf, Director of Golf at The Old Course, says he and fellow members watch in awe when she heads out to play on the course for in competitive tournaments.  "Always focused, never distracted," he noted.
John Crean, CCE, CHA, Broken Sound Club's General Manager and Chief Operating Officer, added that Nancy Jo continues to show South Florida, and now nationally and internationally through the Maccabiah Games the tremendous "golf power" at play at Broken Sound Club, the only private "two golf club" residential community in Florida.  "We have some of the most avid competitive golfers living right here…where the PGA Champions play".