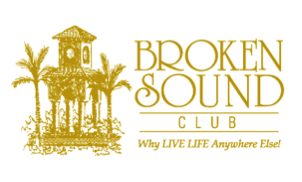 The two golf courses at Broken Sound Club, a 5-Star Platinum Club of America, retained both their prestigious GEO Certified™ ecolabel designation as well as Audubon Sanctuary Certification for excellence in environmental planning from the Audubon Cooperative Sanctuary System (ACSS).The GEO recertification award comes just three years after Broken Sound Club was recognized as the second golf facility in the U.S. and 14th in the world to receive GEO Certification-the sustainability assurance of the Golf Environment Organization, an international non-profit dedicated to supporting sustainability in the sport of golf.  It received its first Audubon Cooperative Sanctuary Certification for The Old Course in 2009 and its Club Course in 2011.
GEO Accreditation Verifier Applauds BSC's Approach To Sustainability  As "Terrific And Very Rare"
The aim of the GEO Certified™ ecolabel is to support and motivate a golf facility to integrate sustainability into their day-to-day and long-term considerations, often starting with the basics, and then fostering continual improvement.  It guarantees that a golf facility has met credible standards in the areas of nature, water, energy, supply chain, pollution control, and community. GEO Certified™ is widely trusted and endorsed by a growing number of organizations and people, both inside and outside golf.
The GEO application process was led by Dr. Miles M. (Bud) Smart, an accredited verifier from the global network of GEO Sustainability Associates (GEOSA) and founder of The Smart Group, Inc., a consulting firm providing ecologically focused, scientifically-based sustainability services. Dr. Smart worked together with BSC Director of Golf Maintenance Shannon Easter to review the Club's environmental and community resource performance, following the stringent criteria in line with GEO's mission to support and recognize credible, continual improvement, and enhanced sustainability performance over time.
"In working with sustainability issues at over 300 golf courses, I find that the synthesis approach to sustainability at Broken Sound Club to be terrific and very rare," noted Dr. Smart in his executive summary. "Generally, as an organization begins the journey toward sustainability one sees discrete efforts to lessen the environmental footprint. At Broken Sound Club, discrete efforts have merged together resulting in much broader natural systems processes being positively affected. The Club has 'connected-the-dots' and sees how these sustainability practices intersect to provide benefit for the
Club and the environment."
He reported that "waste reduction initiatives at the Club are stellar," noting that its "digestor/composter is one example of a much larger strategy that has become common place at the Broken Sound Club. The Club collects and digests all organic kitchen waste which when digested produces compost. The compost is added to soils which in turn improves soil tilth and fertility which reduces irrigation requirements which reduces the use of electricity and reduces the amount of fertilizer required which reduces the likelihood of pollution of surface or ground waters which reduces the probabilities that water quality standards will be violated, and so on."  His official GEO Certified™ Report, and the Evaluation Report can be viewed on the GEO website at http://www.golfenvironment.org/directory/228.
Audubon Cooperative Sanctuary Recertification Demonstrates BSC's Strong Voluntary Commitment To Protect And Sustain The Land, Water, Wildlife, And Natural Resources
Demonstrating a high degree of environmental quality in the management practices of environmental planning, wildlife and habitat management, outreach and education, chemical use reduction and safety, water conservation, and water quality management, both BSC's Club Course and The Old Course received Audubon Cooperative Sanctuary recertification.
The in-depth ecological assessment tour led by BSC's Easter and conducted by local Audubon representative Mike Hamilton of Golf BMP Solutions evaluated the Club's comprephensive environment management program strategies including: lake management, irrigation management, water conservation, water quality, pest management and chemical use reduction of environmental management practices.
"A site visit provides an objective verification of some of the more visible aspects of the courses' environmental management activities," noted Doug Bechtel, Executive Director of Audubon International, a not-for-profit 501(c)(3) environmental education organization. "It also offers an opportunity for golf course representatives to share publicly some of the voluntary actions they have taken to protect and sustain the land, water, wildlife, and natural resources around them."
In conclusion, Bethel reported that "Broken Sound Club has shown a strong commitment to its environmental program. They are to be commended for their efforts to provide a sanctuary for wildlife on the golf course property." Broken Sound Club is one of 115 Audubon certified golf courses in Florida and 903 golf courses from the United States, Africa, Australia, Central America, Europe, South America, and Southeast Asia.
Learning of both GEO and Audubon recertifications Easter reflected, "The most satisfying part of my department's efforts to enhance wildlife at Broken Sound Club is experienced while sitting on a quiet part of the golf course in the early morning, and just observing all the birds, amphibians, and mammals flying, running, feeding, playing, and just living. It's from that view, I realize just how much our efforts play a big part in the wildlife on the property. On any given day, golfers get the opportunity to play amidst a memorable eco wonderland; many love catching a glimpse of an American Kestrel, Osprey, Red-winged Blackbird, Sharp Shinned Hawk, American Alligator or Red Stripped Mud Turtle.
"The staff and management at Broken Sound are proud to have made environmental enhancement and sustainability development central to our business model for many years now," acknowledged John Crean, CCE, BSC General Manager and Chief Operating Officer, a recognized country club industry champion and avid steward of sustainability. "We are extremely proud to have achieved both GEO and Audubon Sanctuary recertification and to carry these prestigious standards with us in all that we do."
About Broken Sound Club:
Whatever one's passion or interest…their active enviable home life, business life, sporting life, and social life complement each other perfectly at Broken Sound Club. Known as the "friendly" club for its signature blend of warmth, elegance and genuine hospitality, this award-winning private gated golf and country club community offers a choice of 27 lushly landscaped intimate residential villages, each with its own character. All are just minutes away from its main clubhouse with indoor and outdoor dining, two Audubon Sanctuary certified signature golf courses (one host to the PGA Champions Tour season opener), a new two-acre $6 million poolscape with bistro, a new $7 million 38,000-square-foot spa and fitness center, and 23 tennis courts. This 5-Star Platinum Club of America is conveniently close to two international airports, and just a few miles from the private Boca Raton Executive Airport, Boca's burgeoning Class A office parks and vibrant Downtown, pristine beaches, A-rated public and award winning private schools, two universities, sports arenas and stadiums, and an exciting world of shopping, dining, art and culture, recreation, and nightlife.