CALENDAR ANNOUNCEMENT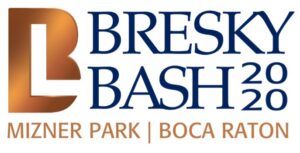 Bresky Bash 2020: "A Concert for Community"
Presented by The Law Offices of Robin Bresky
WHAT:
Starting off the new year on a high-energy, "feel good note" … the open-to-the-public Bresky Bash 2020: "A Concert for Community" presented by The Law Offices of Robin Bresky will feature Decades Rewind, a live 90-minute crowd-pleasing, "dancin' in your seats" show presenting memory-jogging sets of top chart hits from the '80s and then rewind back to the '60s. The national touring music production, dance party and theatrical performance all wrapped up in one blockbuster show (with 60 songs, 100 costume changes, and plenty of nostalgic videos) will feature memorable rock, pop, disco, funk and Motown favorites from Queen, Billy Joel, Whitney Houston, ABBA, 5th Dimension, Earth, Wind & Fire, Chicago, The Beatles, Michael Jackson, Aretha Franklin, Diana Ross & The Supremes and more. Concert-goers will feel as though they have been transported back to the time when this music was hitting its peak of power, passion, and creativity. All will leave the show feeling uplifted, happy, and energized by this musical journey through time. Food trucks and bar stations will be onsite. Proceeds benefit Legal Aid Society of Palm Beach County (LASPBC) projects and client services.
WHEN:
Thursday, January 23 at 7:00 p.m. (doors open at 6:30 p.m.)
WHERE:
Mizner Park Amphitheater, 590 Plaza Real, Boca Raton, FL 33432
WHY:
Bresky Bash mission is to 1) raise awareness of the LASPBC, 2) increase education on the meaningful work of the LASPBC and 3) raise funds to help expand services to those who need it the most.  The LASPBC is committed to providing high-quality civil legal advice, representation and education to the disadvantaged of Palm Beach County so as to protect their personal safety, enhance their opportunities and living conditions and promote self-sufficiency. Its work helps its clients deal with many of life's most basic needs: a safe home, enough food to eat, a quality education, and protection against exploitation and discrimination.
HOW MUCH:
$20 tickets; 100% of ticket sales benefit LASPBC.
BUY TICKETS: Visit www.BreskyLegal.com
MORE INFO:
For more event and sponsorship info, email breskybash@breskylegal.com or call 561-994-6273.