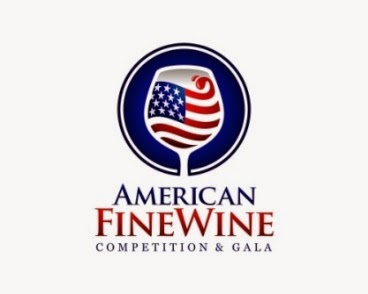 Announcer of The Late Show With
David Letterman Alan Kalter
To Emcee The Evening and Serve
As Auctioneer For Live Auction
BOCA RATON, FL (March 30, 2014) — A night of indulgence (700+ awesome wines, see the menu below, amazing entertainment, wine country trips, Paris, Cruises and more), discovery (30 Winemaker tasting Rooms), and giving (Benefit for Deliver the Dream) awaits this Friday, April 4th at the Boca Raton Resort & Club, as more than 350 South Florida's top business professionals, philanthropists, wine enthusiasts and collectors indulge at the 7th Annual
American Fine Wine Competition Charity Wine Gala
(AFWC) to benefit
Deliver the Dream
. The not-for-profit hosts retreats that enable families who are experiencing serious illness or crisis to regain strength, mend spirits, andjust be families and kids again.
Celebrating the finest wines produced in the U.S., the AFWC hosts the annual gala to showcase this year's record 766 wines that entered its 2014 competition, the largest and most prestigious All-American Invitational in the country. All available for tasting, the wines will be poured table-side by 50 wine angels as guests dine on a five-course gourmet meal, enjoy live entertainment by renowned Jazz vocalist Hilary Kole and take a spin or a few on the dance floor.
Alan Kalter, announcer for The Late Show with David Letterman will emcee the evening and serve as auctioneer for the live auction of 10 rare wine and travel experiences. These include a three-night stay for up to five couples at the 60-acre Winner's Circle Estate on Vine Hill Ranch (featuring floor-to-ceiling windows with 360 degree views of the Russian River Valley) in Napa with DuMol wine tours, tasting and lunch with owners; 10-day Oceania cruise with balcony stateroom aboard the Riviera, its newest ship; Paris trip with cooking classes, New York trip with VIP treatment at The Late Show; Puerto Rico Rum experience sponsored by the Serrealles Family of Puerto Rico (the owners of Don Q Rums) that includes a trip to Puerto Rico with stay at private resort plus an in-home six-course spirit-infused dinner prepared by their private executive chef Jon Meisler and a mixologist for up to 12 guests; Napa experience for 2; a luxury staycation at the Boca Raton Resort & Club, and more.
From their tasting booths, visiting winemakers and vintners will be pouring AFWC's top award-winning wines. These include, Best of Show White: Maldonado Chardonnay; Best of Show Red: St Supery Cab Sauv; Best of Show Sparkling: Mumm Napa; Best of Show Dessert: Ceja, Best of Class: Ferrante, and 2013 Best of Show:Lafollette. Those with GG honors include Fulcrum, Deerfield Ranch, Reynolds Family, Shadow Box, Red Mare, Handley Cellars, Hilliard Bruce, Frank Family, Saddleback Cellars, Sol Rouge, Rocca, VIE, The Winery SF, Papapietro and Donum. Gold medal pours include Silver Trident, Black Rock and Toquade. Silver medal pour Fort Ross will be joined by Heron Hill and more. This year, there will also feature rum and vodka, with a Don Q Rum Bar (Rums from Puerto Rico) and a Cooranbong Vodka Bar (Vodka from Australia).
Special Guest At This Year's Gala On Anniversary of Boston Marathon Bombing
President and Co-Founder Shari Gherman has invited Roseann Sdoia, one of the Boston Marathon Bombing victims to attend the gala.
"I invited Roseann to the Gala after seeing her story in People magazine last year", noted Gherman. "She has been through so much in the past year and is really excited to be coming to Boca Raton, and being out of Boston on what will be the first anniversary of the Boston Marathon bombing." The Puerto Rico Rum trip in the evening's live auction will benefit the Boston Strong charity, "The One Fund" (
www.onefundboston.org
).
An Impeccable Combination: A Five-Course Gourmet Meal Created For The Evening
The five-course gourmet feast for guests, prepared by the chefs of the Boca Raton Resort & Club created to pair with the 766 wines from the 2014 AFWC, will include:
·
Hors d'oeuvres
of Hawaiian Seared Tuna on Japanese, Steamed Cucumber with
Wasabi Cream, Mini Caprese Spiedini, Crisp White Truffled Risotto Pearls, and Shau-Mai
·
Cabot Cheese Display
with Fresh Fruits, Crack Olive Tapanade, Gourmet Nuts, Dried
Apricots, Figs and Fruit Chutneys,Artisan Breads and Cracker Flats,Tipped Dipped Crudite
·
Organic Beet Vegetable Apple Salad, Candied Walnuts, Dried Cherries, Maytag
Blue, Bibb, Lolla Rosa and Endive Greens, Tarragon Vinaigrette,Tri-colored Carrots
and Roasted Cauliflower
·
Garden Vegetable and Herbed Risotto
·
Sea Salt Roasted Filet Mignon, Herbed Butter, Wood Roasted, Mushroom
Jus And Zucchini Ribbon Yellowtail Snapper, Citrus-Basil Butter, Broccolini,
Orange Essence Carrots, Cipollini Onion, Toasted Quinoa Florentine
·
Dessert:
Mirrored Dark Chocolate Bombe, Grand Marnier Truffle Center, no
ugat Ice Cream, Fresh Raspberries, Sauternes Sauce
Gala sponsors of the event include Jim Kar, Financial Advisor at Principal Financial; Florida Fresh Meat; Northstar Seafood, FIU's Chaplin School of Hospitality; Air Around the Clock; Coventry Health Care; Total Wine & More; The Produce Connection and Aqua Panna S. Pellegrino, Rod Coleman & Associates, Scott Roberts Assoc., Wells Fargo and Bank of America.
Individual tickets for the event are available for $310 per person; corporate tables also available which include a table of ten, VIP seating, and a "Concierge Wine Angel". RedCap, a personal car driver membership service, is offering a special AFWC rate available for rides home.