As 'fans in the stands' gather, the competing college football teams get ready for kick-off and the full-field flag unfurls in FAU Stadium on Tuesday, December 22 for the ESPN nationally televised 2015 Marmot Boca Raton Bowl, 22-year-old Boca native resident and senior at Lynn University Kendra Erika will perform the national anthem. Erika is a classically trained artist who is proficient in all genres – from Jazz and Broadway to Pop – with a vast repertoire of cover songs that appeal to a variety of audiences. Also a singer/songwriter, she has recorded original songs with a variety of producers in Miami, Nashville, and New York. She debuted a new single in October and has another written and ready for production for debut in early 2016.
Erika was recognized in 2014 as 'Boca's Most Fascinating Singer' by the Sun Sentinel and 'Star on the Horizon' by Boca Magazine. As a teen while a student at Saint Andrew's School in Boca Raton, Erika was a first place winner for two years in the Future Stars Talent Competition and a finalist in 'Boca's Entertainer of the Year'. In recognition of her leadership and passion for community missions, Erika was a candidate for 2015 Woman of the Year by the Leukemia & Lymphoma Society.
Kendra Erika has performed at venues all over South Florida for the past 10 years, including Mizner Park Amphitheater, Boca West Country Club, Revolution Live, Chops Lobster Bar, Vino Wine Bar, Il Bacio Restaurant, Caruso's Restaurant and Renzo's of Boca Raton. To support Boca's nonprofits, she has donated her time and talent at fundraising events such as the 2015 Mayors Ball presented by the Rotary Club Downtown Boca Raton, PROPEL (People Reaching Out to Promote Education & Leadership), Florence Fuller Child Development Centers, Boys & Girls Club, Alzheimers Association and Boating & Beach Bash for People with Disabilities.
"We are pleased to have such a talented and impassioned resident representative of Boca Raton to perform at our 2105 bowl game," reported Doug Mosley, executive director of the Marmot Boca Raton Bowl. "When we heard Kendra's talent open this year's Boca Raton Mayors Ball, we knew immediately we wanted her to open this year's Marmot Boca Raton Bowl. The fact that Kendra was born and grew up in the bowl's home city, only made our choice an even more sound one."
Dubbed 'Boca's Biggest Annual Outdoor Party℠', the Marmot Boca Raton Bowl is the newest Boca holiday-timed tradition as a nationally televised spotlight shines brightly on Boca Raton and Palm Beach County. The postseason college football bowl game annually matches up the Mid-American Conference (MAC), Conference USA and American Athletic Conference (AAC); this year's game features the MAC versus the AAC.
The postseason collegiate football bowl game first 'touched down' in 2014 and aired live on ESPN throughout the U.S. as well as international affiliates in South America, the Caribbean, Australia and Europe. The game received a 1.5 U.S. household rating, generating more than 2.5 million viewers who saw promotional commercials on both Boca Raton and Palm Beach County. The Palm Beach County Sports Commission conservatively estimated the event resulted in a direct local economic impact of over $4 million, generated more than 4,000 hotel room rentals in Palm Beach County with more than 8,000 out-of-state visitors. Each year, the bowl will bring about 500 student-athletes, coaches, administrators and support staff to visit Boca Raton and draw thousands of alumni and fans from the two participating schools.

Mosley continued to share that the Marmot Boca Raton Bowl — one of 42 bowl games and the only one in Palm Beach County – will feature "all the traditional pomp and circumstance that makes this a genuinely fun, entertaining experience for both college football fans and non-fans alike."
To purchase tickets for sideline ($47), end zone ($27) or groups, visit http://espnevents.com/boca-raton-bowl/tickets/, e-mail tickets@thebocabowl.com or call the ticket office at 561-362-3650.
ABOUT:
ESPN EVENTS: ESPN Events, a division of ESPN, owns and operates a large portfolio of collegiate sporting events worldwide. The roster includes three Labor Day weekend college football games; 13 college bowl games, 10 college basketball events and two college award shows, which accounts for approximately 250-plus hours of programming, reaches almost 64 million viewers and attracts over 700,000 attendees each year. With satellite offices in Boca Raton, Boise, Birmingham, Dallas-Fort Worth, Albuquerque, St. Petersburg and Las Vegas, ESPN Events builds relationships with conferences, schools and local communities, as well as providing unique experiences for teams
and fans. ESPN Events also manages the Big 12 Corporate Partner Program.
COLLEGIATE FOOTBALL: AdvoCare Texas Kickoff (Houston); AdvoCare V100 Texas Bowl (Houston); Birmingham Bowl (Alabama); Celebration Bowl (Atlanta); Famous Idaho Potato Bowl (Boise); Gildan New Mexico Bowl (Albuquerque); Hawai'i Bowl (Honolulu); Lockheed Martin Armed Forces Bowl (Dallas-Fort Worth); Marmot Boca Raton Bowl (Florida); MEAC/SWAC Challenge presented by Disney (Orlando, Fla.); Orlando Kickoff (Florida); Popeyes Bahamas Bowl (Nassau); Raycom Media Camellia Bowl (Montgomery, Ala.); Royal Purple Las Vegas Bowl (Nevada); St. Petersburg Bowl (Florida); The Home Depot College Football Awards (Atlanta) and Zaxby's Heart of Dallas Bowl (Dallas-Fort Worth)
COLLEGIATE BASKETBALL: AdvoCare Invitational (Walt Disney World Resort near Orlando, Fla.); Armed Forces Classic ( Camp Foster, Okinawa, Japan); DIRECTV Wooden Legacy (Orange County, Calif.); College Basketball Awards Presented by Wendy's (Los Angeles); Gildan Charleston Classic (South Carolina); Hawaiian Airlines Diamond Head Classic (Honolulu); Jimmy V Men's Classic Presented by Corona (New York City); Jimmy V Women's Classic Presented by Corona (Storrs, Conn.); NIT Season Tip-Off (Brooklyn, N.Y.); Puerto Rico Tip-Off (San Juan) and State Farm Champions Classic (Chicago)
MARMOT MOUNTAIN, LLC: Marmot is an award-winning, globally distributed brand of high-performance, technical clothing, apparel and equipment. Since 1974, Marmot products have been worn by climbers, skiers, mountaineers and adventurers worldwide. Marmot works with professional mountain guides, world-class athletes and expeditions—pushing the limits of product innovation and technology—pioneering what is possible in the most extreme environments on earth. For more information about Marmot please visit www.marmot.com.
JARDEN CORPORATION: Jarden Corporation is a diversified, global consumer products company with a portfolio of over 120 trusted, authentic brands. Jarden's record of strong financial performance and organic growth is supported by a focused operating culture coupled with value enhancing acquisitions and shareholder focused capital allocation. Jarden operates in three primary business segments through a number of well recognized brands, including: Branded Consumables: Ball®, Bee®, Bernardin®, Bicycle®, Billy Boy®, Crawford®, Diamond®, Envirocooler®, Fiona®, First Alert®, First Essentials®, Hoyle®, Kerr®, Lehigh®, Lifoam®, Lillo®, Loew-Cornell®, Mapa®, Millefiori®, NUK®, Pine Mountain®, Quickie®, Spontex®, Tigex®, Waddington®, Yankee Candle® and YOU®; Outdoor Solutions: Abu Garcia®, AeroBed®, Berkley®, Campingaz® and Coleman®, Dalbello®, ExOfficio®, Fenwick®, Greys®, Gulp!®, Hardy®, Invicta®, K2®, Marker®, Marmot®, Mitchell®, PENN®, Rawlings®, Shakespeare®, Squadra®, Stearns®, Stren®, Trilene®, Völkl® and Zoot®; and Consumer Solutions: Bionaire®, Breville®, Cadence®, Crock-Pot®, FoodSaver®, Health o meter®, Holmes®, Mr. Coffee®, Oster®, Patton®, Rainbow®, Rival®, Seal-a-Meal®, Sunbeam®, VillaWare® and White Mountain®. Headquartered in Florida, Jarden ranks #348 on the Fortune 500 and has over 35,000 employees worldwide. For further information about Jarden, please visit www.jarden.com.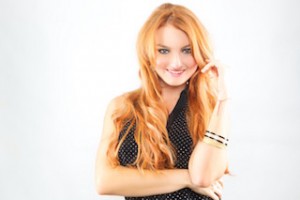 Photo Credit: Carlos Aristazibal